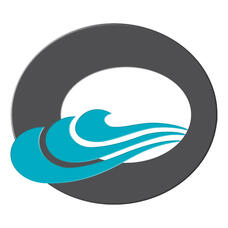 Black History Month Events and Resources
---
Collected by the OCCC Equity and Inclusion Committee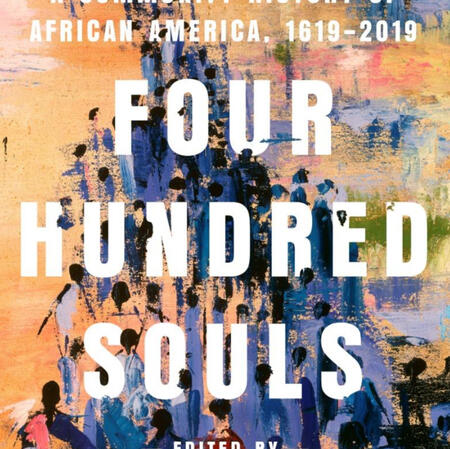 Historically Speaking: Four Hundred Souls – A Conversation with Ibram Kendi and Keisha N. Blain
---
Tue Feb 2, 2021 7:00pm to 8:30pm

Smithsonian National Museum of African American History & Culture

Renowned scholars Ibram X. Kendi, author of How to Be an Antiracist, and Keisha N. Blain, author of Set the World on Fire have assembled 90 extraordinary writers to document the four-hundred-year journey of African Americans from 1619 to the present. Entitled Four Hundred Souls, each contributor writes about a five-year period of 400 years of American history using essays, short stories, personal vignettes, and fiery polemics. They approach history from various perspectives: through the eyes of towering historical icons, the untold stories of ordinary people, as well as landmarks, laws, and artifacts. An extraordinary, moderated discussion featuring editors Kendi and Blain will focus on historic eras such as Slavery, Reconstruction, Segregation, and their sustained impact on the United States.
Feb 5, 2021 1:00 – 2:00 p.m. PST

Prince George's County Memorial Library System

Janice Curtis Greene will mesmerize audiences with her portrayal of the life of Harriet Tubman historical program highlighting Harriet Tubman's journey to freedom. Learn of the tragedies and triumphs of this American hero from childhood through old age.

Janice the Griot has received the Harriet Ross Tubman Lifetime Achievement Award, performed several times at the Harriet Tubman Visitor Center in Cambridge, MD and traveled nationwide with her fascinating portrayal of this famous Maryland Hero.
Harriet Tubman: In Her Own Words
---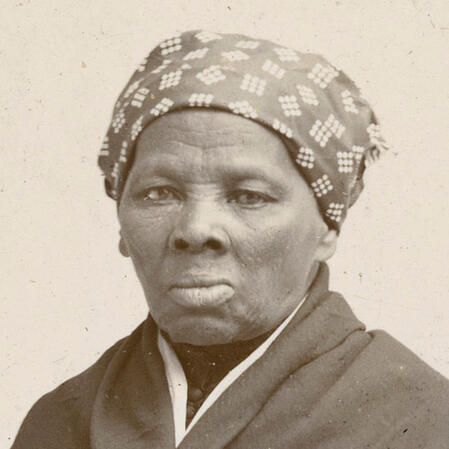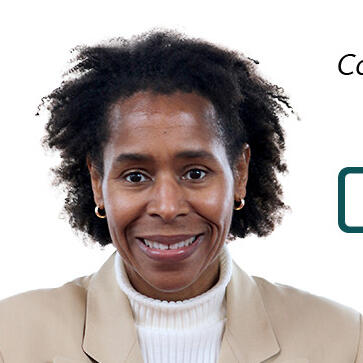 Cabildos Speaker Series presents Dr. Carmen Thompson, On American Whiteness and Anti-Blackness: Towards an Understanding of Race in America
---
Feb 10, 2021 04:00 PM

Oregon State University

Carmen P. Thompson is an independent scholar and historian of race and the Black experience. Dr. Thompson earned her Ph.D. in U.S. History from the University of Illinois, Urbana-Champaign and her master's degree in African American Studies from Columbia University in New York where she was the recipient of the Zora Neale Hurston Award for Excellence in Writing by the Institute for Research in African American Studies for her M.A. thesis. She is a member of the editorial board of the peer-reviewed journal, the Oregon Historical Quarterly, where she co-edited and authored articles in the journal's regionally acclaimed special issue on White supremacy in Oregon. Currently, Dr. Thompson is a visiting scholar in the Black Studies department at Portland State University where she is working on her book "The Making of American Whiteness," which examines the origins of Whiteness in America. Dr. Thompson has taught a wide range of courses on race and the Black experience at Portland Community College and Portland State University, including American slavery, Black feminism and race and racism. Her research interests include the history of slavery and the slave trade in the New World and Pre-colonial West Africa, early African American history, race and ethnicity in early America and the Great Migration. The Cabildos Speaker Series was established as a means to:

• Listen to Black voices
• Foreground cutting edge scholarship
• Contextualize United States history in an African Diaspora context
• Highlight the links between academic research and activism
Black History Jeopardy: 4 Da Culture
---
Thursday, February 18 7:00pm - 8:00pm

Prince George's County Memorial Library System

"Join us for our take on Black Jeopardy, the trivia game originating from the famous Saturday Night Live sketch. Please be advised as this will not be your typical trivia game. Come see if you have what it takes to answer all the questions 'da right way 4 da culture'"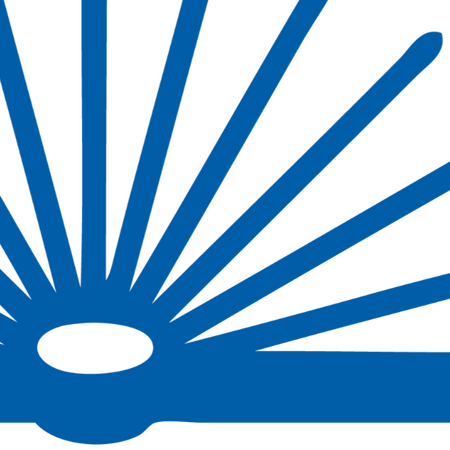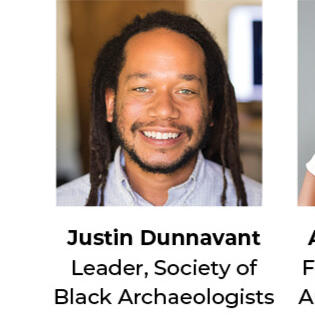 Diving with a Purpose: Recovering and Reexamining Our Roots
---
Wed Feb 24 3:30 pm PST

The Association for the Study of African American Life and History

This event will feature a panel discussion featuring divers who seek to preserve the heritage of Black people through discovering and investigating wreckages of slave ships and salvaging artifacts. Panelists include: Justin Dunnavant, Leader, Society of Black Archaeologists; Alexandra Jones, Founder and CEO, Archaeology in the Community; Kamau Sadiki, Lead Instructor and Board Member, Diving With a Purpose, National Black Scuba Divers (NABS); Ric Powell, Co-Founder & Member, Board of Directors, NABS; Mary Elliott, Curator, National Museum of African American History and Culture
ASALH and PBS Books present A Special Conversation between Ngugi Wa Thiong'o, Nubia Kai & Sundiata Cha-Jua
---
Sun Feb 28 1:00 pm - 2:00 pm PST
The Association for the Study of African American Life and History

ASALH and PBS Books partner in presenting the final program of the 2021 Black History Month Festival , featuring renown author Ngugi Wa Thiong'o, author of The Perfect Nine: The Epic of Gĩkũyũ and Mũmbi , in a conversation with retired Howard University Professor, Nubia Kai and Sundiata Keita Cha-Jua, Associate Professor of History and African American Studies at the University of Illinois, Champaign-Urbana. Cha-Jua will also moderate the conversation. These three noted scholar-activists will explore The Perfect Nine, a dazzling modern epic, myth, and feminist re-imaging of Kenya's origins that subverts patriarchy and roots for social equity in the context of ASALH's 2021 annual theme, The Black Family. They will discuss elements relevant to today's struggles for social justice, gender equity, and spiritual rebirth, while illuminating eternal African values essential for wholesome family life.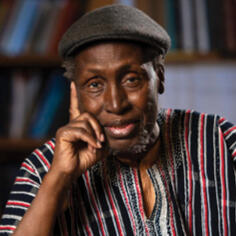 More Links
© Untitled. All rights reserved.